title not provided
- Ron Stavale [ 9/2/2008 - 01:08 ]

#

MFGS Presents on Saturday
September 20th, 2008
Grammy Winning Guitarist
Ed Gerhard will perform at 7:30 p.m (doors open @ 6:30) at the First United Methodist Church which is located at 22331 Woodward Avenue in Ferndale-(3 blocks south of 9 mile on West side of Woodward)
Ed Gerhard is returning to our stage for the third time! Ed is one of those amazing guitarist who can draw so much emotion from his guitar while displaying such remarkable technical brilliance that he can drop jaws and create tears at the same time.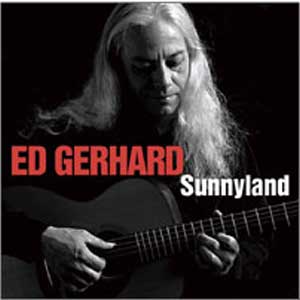 $20 Admission - $15 Seniors & Students
In addition, on Saturday afternoon Ed will be conducting a hands-on workshop from 3:00pm (sharp) - 5:00pm. Space is limited, advanced reservation is required.
The Michigan Fingerstyle Guitar Society presents its workshop series in a non-competitive environment and welcomes guitarists of all skill levels. Students can register or request information by contacting the MFGS office at (248) 646-4030. Cost is $40.