Trace performed here in 2013 and his show was sold out and we expect the same again. In 2008 Acoustic Guitar Magazine named Trace " Most Promising New Talent of the Year" and he has more than lived up to that!


Trinity House is located just a stones throw from I-275 and 6 mile road 38840 West Six Mile Livonia,
"It was easy to see why Bundy plays bigger venues on each tour. In his hands, the acoustic guitar is an imagination station, and there was no telling where he is going take the audience at any given turn. Thrilling stuff." - Guitar Player Magazine
*****AND******
Laurence Juber is Back In Michigan!
| | | | | |
| --- | --- | --- | --- | --- |
| Thurs Oct 23rd 7:30pm | Knickerbocker Theatre | 86 E 8th St. Holland MI 49423 | 616-395 7890 | $5/$7/$10 |
| Fri Oct 24th 12:30pm | Elderly Instruments | 1100 N Washington Lansing MI 48906 | 517-372 7880 | Lunchtime With LJ - free clinic and book signing |
| Fri Oct 24th 8pm | Riviera Theatre | 50 N. Main St. Three Rivers MI 49093 | 269-278-8068 | $12/$15 |
----------------------------------------------------------------------------
Saturday November 1 st , 2014
Our great friends at Candyrat Records have a couple of their artists touring locally at
PJ's Lager House in Detroit!
The Lager House is Located at 1254 Michigan Avenue, Detroit MI three blocks East of old Tiger Stadium , two blocks West of MGM Grand and down the street from our nearly world famous Slows BBQ
Although not your typical fingerstyle guitar artists we have always appreciated the support of Candyrat Records www.candyrat.com so please take a moment to check them out and it's ONLY $10
The Reign of Kindo
https://www.youtube.com/watch?v=LkcZdhamaew
and
Matthew Santos
https://www.youtube.com/watch?v=RaV9yPc_EYw
and it's only $10 !!!
----------------------------------------------------------------------------
Also on November 14th @ Trinity House is our great friend and amazing guitarist from Michigan Jason Dennie! Past winner of the Gamble Rogers Fingerstyle Competition Jason hails from Ann Arbor.
"Dennie has nailed the sweet spot of what solo guitar should be…"
Minor 7th.com
Tickets are $15 and $12 for Trinity House Members.
-----------------------------------------------------------
and an amazing message from from Tom Griesgraber (Chapman Stick) who performed with Bert Lams (CGT) for MFGS a few years back.
Unnamed Lands up for Grammy Nominations!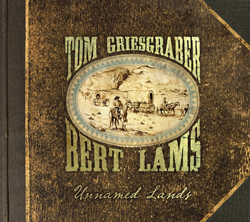 Hi everyone and happy Fall!
I
've just received some of the most exciting news ever. For the first time, I'm on the ballot for this year's Grammy Awards for my album Unnamed Lands with guitarist Bert Lams, and you might be able to help :)
We're up for nominations under:
Best Contemporary Instrumental Album
Unnamed Lands
Best Instrumental Composition
"Rebecca" from Unnamed Lands
Best New Artist
Tom Griesgraber and Bert Lams
Album Of The Year
Unnamed Lands
We are also up for consideration under Best Packaging, Best Engineering and Best Liner Notes (categories determined in part by craft committees).
Most award categories are decided by voting members, who are made up of fellow artists, songwriters, engineers and producers. Voting members can listen now on the GrammyPro website, or feel free to contact me if you'd like to dig in deeper. Since the album is a concept album, the booklet with its stories and artwork are a connected piece of the work and are not on the site.
Everyone else.. if you'd like to help us, please share or forward this news with anyone you know who is involved with writing, recording and performing music. Personal notes, or even forwarding our posts on places like Facebook could actually help. We're definitely a small pair of fish in a large ocean here, sharing categories with many of the world's best. It's exciting, humbling and even intimidating being in categories next to some of your musical heroes. My hope is that we can at least make as many folks as possible aware that we're even on the list!
Voting is going on now and ends November 4th.
Thanks as always for all your support! It would be impossible to do what we do without it.
Continued thanks also to our friends Howard Givens, Steve Hall, Jack Durieux, Laurent Durieux and Ben Moore who helped us put the album together.
All the best,
Tom Griesgraber
Thank You for supporting the artists who create this beautiful music and thanks to the venues that open up their doors for the artists to perform!
We would love to post acoustic guitar concert information so please let us know.
Michigan Fingerstyle Guitar Society is a 501 (3) (c) non-profit organization p romoting Guitar Workshops and Performances since 2001, 248-646-4030
Web site - www.fingerstyle.org
email: www.michfingerstyle@gmail.com
or join us on Facebook !
JB Davies, Rick Haden, Mark Hawks, Jeb McIntyre, Ron Stavale